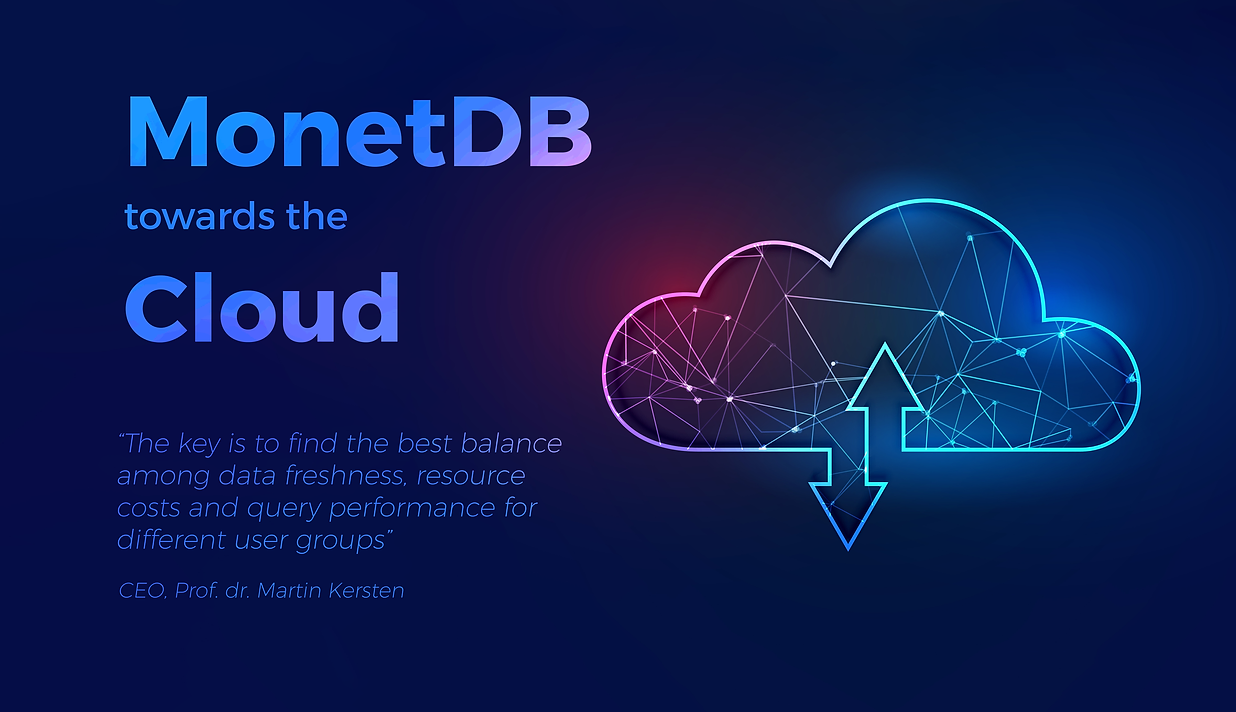 Amsterdam, December 09, 2021 - We announced today a second investment from digital workflow company ServiceNow to help large enterprises drive digital transformation. This investment supports us as it builds boutique serverless data warehouse solutions to align with users' price, performance and data freshness needs.
Cloud adoption is surging, as is its price. However, cloud data warehouse solutions can help their users keep their cloud costs sustainable if the solutions were designed with the 4 Ns in mind:
- Not all users require always-on direct access to everything.
- Not all users require the same freshness for ingested data.
- Not all applications require millisecond response times.
- Not all customers are willing to pay for "performance at any cost."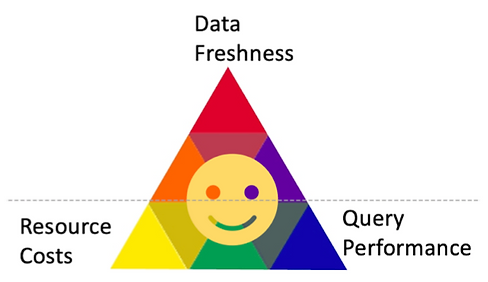 "Cloud data warehouse users have extremely heterogeneous needs and backgrounds. So, don't put everyone in the same basket with high costs," said Prof. dr. Martin Kersten, CEO and co-founder of MonetDB Solutions. "The key is to find the best balance among data freshness, resource costs and query performance for different user groups."
With the 4-Ns principle in mind, MonetDB Solutions has embarked on building a serverless analytical DWH platform for Data Science Architects (DSA), Data Engineers (DSE), and Business Analysts (BA). They can use the platform to organise their analytical workflow, manage data insights, collaborate, and streamline their operations.
"With the first ServiceNow investment, we have successfully advanced our open-source database system MonetDB from a pure analytical database engine to a Hybrid Transactional and Analytical Processing engine," said Dr. Ying Zhang, COO and co-founder of MonetDB Solutions. "Our next step is to enrich the cloud DWH solutions with an analytics platform based on this powerful engine. By providing each user with a carefully balanced solution, we can minimise the resource waste, hence reducing users' costs."
In her roadmap, MonetDB Solutions has planned to release multiple MonetDB-based cloud products in the coming years, going gradually from non-managed solutions for users who prefer full control of their databases to fully-serverless offerings for users who favour zero admin efforts.
"Together with MonetDB, ServiceNow helps customers unlock productivity and deliver great experiences on the Now Platform," said Joe Davis, senior vice president of Platform Engineering at ServiceNow. "This deepened investment reinforces ServiceNow's commitment to leverage the most innovative database technologies for our customers."
ServiceNow, the ServiceNow logo, Now, Now Platform, and other ServiceNow marks are trademarks and/or registered trademarks of ServiceNow, Inc. in the United States and/or other countries.
Press contact: ying.zhang@monetdbsolutions.com