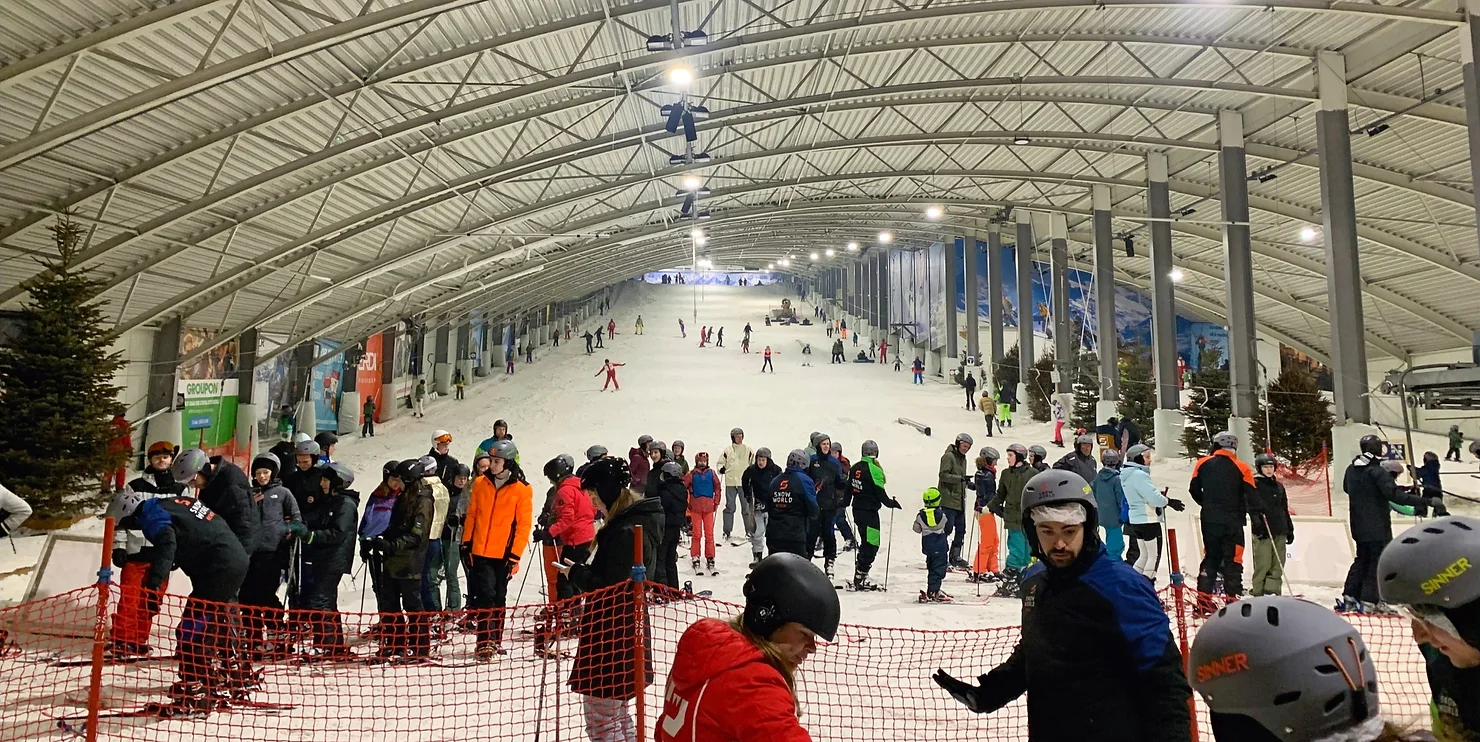 Did you know that two thirds of the land of the Netherlands was artificially won by Dutch people from the sea? For such a small country, it defies quite a number of natural concepts. Take for example the phenomenon called "winter", which represents snow-white landscape, sunshine and crisp fresh air; but the Netherlands has its own "Dutch winter", which is the equivalent of grey sky + strong wind + rain + more rain.
Then take the concept of "mountain", by which you'd imagine Everest or at least the Alps; but the Netherlands has "Dutch mountains": a highest point somewhere in the south at the border with Germany at 322.4 meters. Our office in Amsterdam is several meters below sea level; we put our computer servers on the 5th floor for good reasons ;-)
So, how do people survive living in the Netherlands?!
No worries, the Dutch are often in the Top 10 list of happiest people in the world. They have simply perfected the art of building Dutch versions of missing nature elements. So this winter-holiday season, even partially locked down, we were still able to enjoy a day of skiing in an indoor "snow-world" with a man-made "Dutch mountain" :D
After the total lockdown of 2020, it is delightful to have the team back together. And we are proud to have many achievements to retrospect:
Two colleagues finished their master thesis with sparkling grades.

Welcomed more customers with interesting and challenging work.

After one year and nine month hard work, we have revamped MonetDB and turned it from an OLAP engine into an HTAP engine.

Acquired new investment to build new data warehouse solutions in the cloud.

Redesigned the company website in a style reflecting our mission.

Moved to a new office twice as large

…
For the year to come, more goodies are already in the making for MonetDB users. We look forward to a fruitful 2022, and wish everyone a healthy, sportive and innovative new year!